FBI offer to release some Saudi files not enough, 9/11 families say
Families of 9/11 victims say an FBI offer to release some documents from its investigation into the attack has not gone far enough, and are demanding a comprehensive declassification review of all relevant material, particularly on Saudi Arabia's role.
The FBI offer on Monday followed a call by some victims' families and first responders for Joe Biden to stay away from ceremonies marking the 20th anniversary of the attack next month, if the president failed to honour a campaign pledge to lift the secrecy surrounding the multi-agency investigations.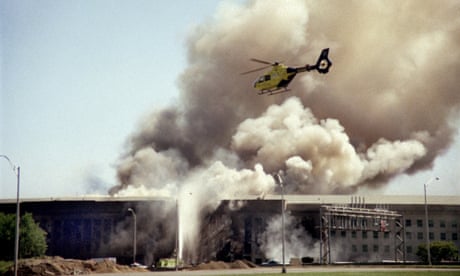 The families want information on who financed and supported the attacks, and are currently suing the Saudi Arabian government in a federal court in New York. As part of that case, three former Saudi officials were questioned in June by the plaintiffs' lawyers about their links with two of the 9/11 hijackers, Khalid al-Mihdhar and Nawaf al-Hazmi, who spent several months in southern California before the attack. Their testimony cannot be shared with the families under secrecy rules.
In a letter in the court on Monday, the Biden administration said the FBI had recently closed part of the investigation and was reviewing classified documents and evidence to determine whether more can be disclosed.
Click HERE to read the full article.