ICYMI: 9/11 Families United's Terry Strada Applauds Biden's Executive Order But The Real Test Is Still To Come
9/11 Families Speak Out Ahead of the 20th Anniversary
Washington, D.C. – As the 20th anniversary of the 9/11 terrorist attack approaches, Terry Strada with 9/11 Families United, whose husband Tom died in the World Trade Center's North Tower, continues to speak to the media about the importance of the 9/11 Transparency Act and President Biden's Executive Order to begin the 9/11 declassification process of key documents regarding the attacks. Over the holiday weekend, she gave three interviews explaining how the president's Executive Order will help the families and survivors get a step closer to the justice they deserve.
Click Below to Watch Terry's NewsNation Interview on Friday, September 3rd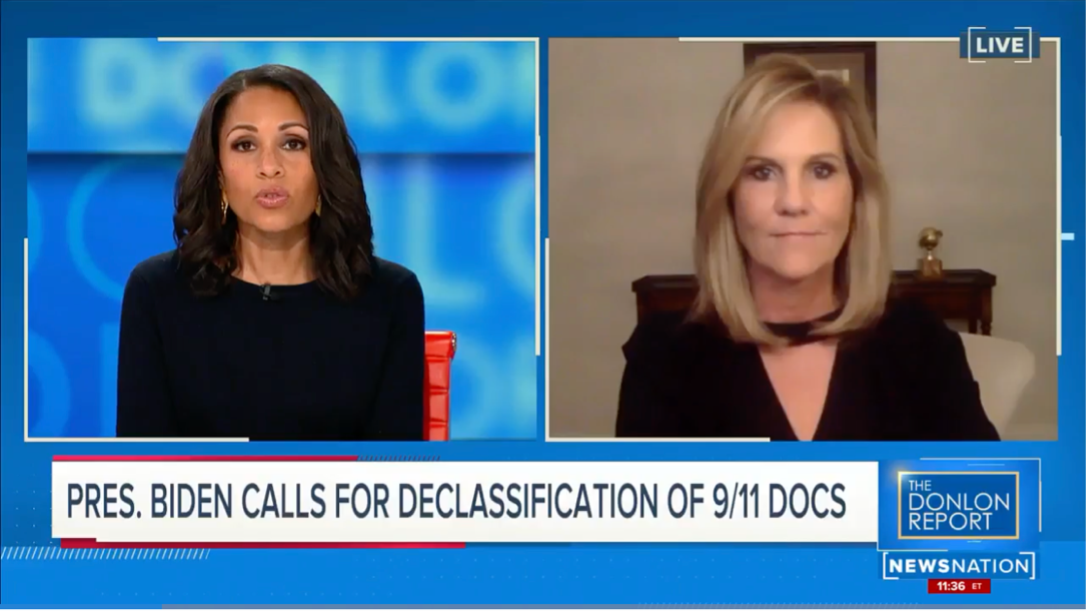 Key Excerpts:
"We know that they had agents here that were on the kingdom's payroll sent here to meet and greet hijackers and provide them with their housing, their bank accounts, their flight lessons, all of that. So, we know that this investigation took place for 9 and a half years post the 9/11 commission, post the joint inquiry and there's just going to be a lot more information about the kingdom and the role that they played in not only financing but aiding and abetting the 19 hijackers."
Click Below to Watch Terry's Wake Up America Interview on Monday, September 6th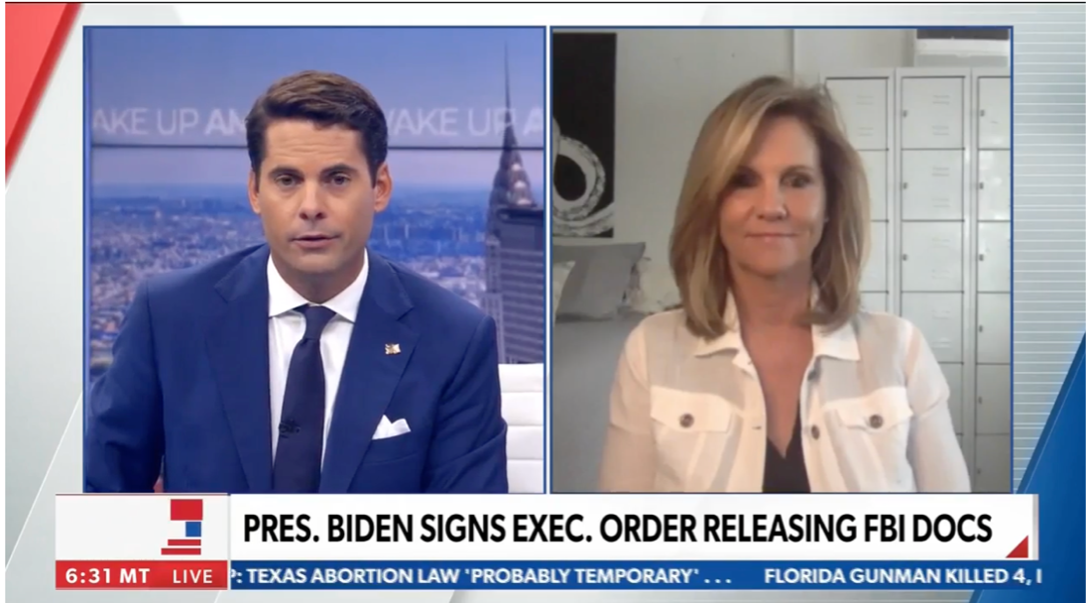 Key Excerpts:
"I think a lot of people's minds are changing over that with this Executive Order. I've always wanted to work with the president…he did exactly what we were asking. We were asking him to bring legislation to his desk. [H]e turned it into an Executive Order and signed it immediately. So, I think people will be a lot calmer about having him there because, like I said, the true test is coming this week. This report will be declassified to the greatest extent possible before September 11th."
Click Below to Watch Terry's Fox & Friends First Interview on Tuesday, September 7th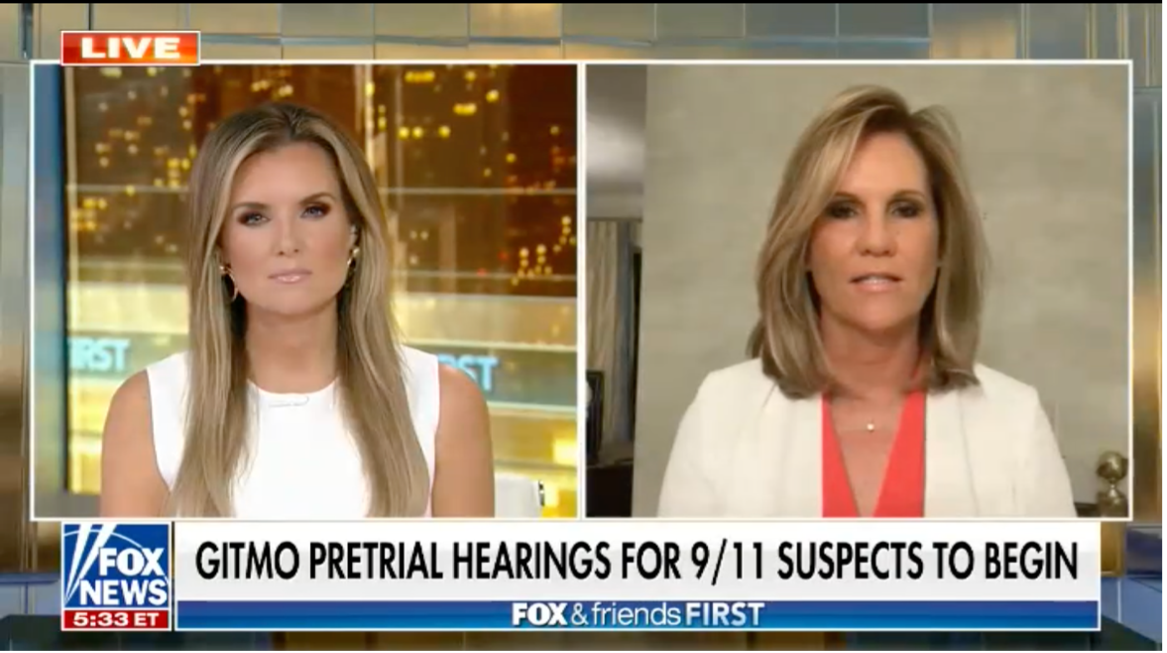 Key Excerpts:
"What's happened in Afghanistan is frightening. When they released all of those out of the prisons and you saw thousands of jihadists freed, that's terrifying to what then could have come back to our shores. Which is why we need to get tough on terrorism financing and cut down the pipeline of money that finances these operations and that is what we are going to see going forward."
About 9/11 Families United:
9/11 Families United is an organization consisting of family members of those murdered in the terrorist attacks of September 11, 2001, as well as many of those who survived, were injured in or sickened from the attacks, a community that numbers well over 10,000.
###